Most Improved Brand of the Year Kona Bikes Kona Bikes earned the win for Pinkbike's Most Improved
Brand of the Year by our own votes and by an overwhelming popular vote throughout the Pinkbike community. One need only to peruse a catalog from Kona's recent past to appreciate the leap that the Northwestern bike maker has made in both modernizing its designs and also for their new relevance to contemporary mountain biker.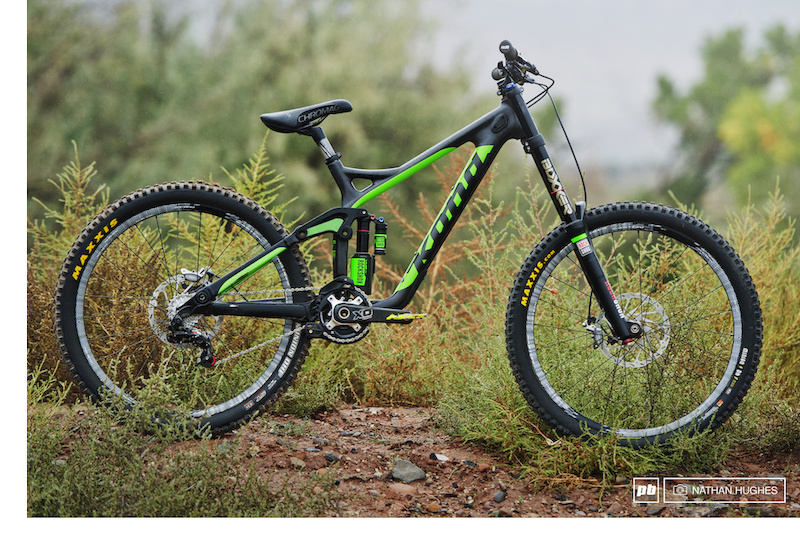 The Operator DH bike, for instance, emerged as a World Cup level competitor from the ashes of the nearly fossilized Stab Supreme. Viewing the two designs together gives one the impression that the Operator landed fully formed from outer space. It is hard to believe that it did in fact come from the designers at Kona. When the Process AM/trailbike was released, it proved that Kona was on a tear.
The Process demonstrated that its team had a strong understanding of the three wheel diameters and where each option made sense in its range. That said, it was more than fresh frame designs and a competitive range that caught our attention. Typically, to instigate such a profound change, bike companies fire half of their staff and inject a new team of marketing and design personnel - or they sell the brand to a more interested buyer. Kona, however, made its turnaround from within. They added Chris Mandell to head its mountain bike division, but for the most part, Kona's recent success was metamorphosis. Which strongly indicates that most of the staff still shreds and also explains why the first three designs to emerge from the new and improved Kona hit their core audience in the heart - DH, freeride and all-mountain. Welcome back boys. bigquotes
We've always thought that everything in cycling develops from the grassroots level. - Jacob Heilbron: Kona Co-founder
For the rest of the winners click
here